Or is having your products marked for you a better option?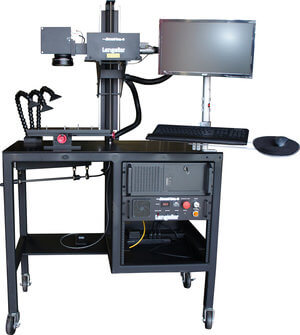 Jimani has an interesting distinction from other laser companies: We Use Lasers and We Build Laser Systems.
Jimani has over 20+ years of experience building industrial laser marking systems and running a full service job shop offering contract marking services for just about any application.
Jimani is unique in that we strive to make the best recommendation for your situation. We will review your application, manufacturing requirements, part volumes, resources available, and make the best recommendation for your particular needs.
We win when you win.
If you are not sure which way to go Jimani is here to help.
Please fill out the brief form and right and we will be in touch soon to help determine how we can help with your laser marking needs.