Laser Marking Software Experience and Expertise to Solve Any Marking Problem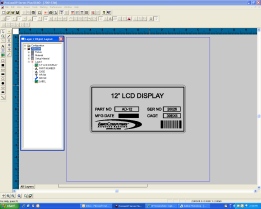 Designed to be both a retro-fit package and the original software on new machines, ProLase can support a large variety of galvanometric hardware configurations, including most existing laser marking systems, marking heads and lasers.
Whether it is for the integrator looking for laser marking software with a richly featured platform flexible enough to support all their marking solutions, or the job shop that demands that highest quality engraving possible, ProLase laser marking software from American Laserware is the right choice and it is why we use it here at Jimani on every laser we build and every laser we use.
Text, barcodes, graphics, fonts, fills, automation, importers, parts handling, machine control, interfaces, transformations, security controls, are all features available:
Galvo Interface - ProLase supports direct Analog and Digital control of galvanometers, as well as ScanLab helper cards
Laser Interface - Any type of marking laser can be controlled and calibrated. Virtually any marking application can operate with ProLase.
User Interface - The ProLase user interface focuses on the richness of its feature set while remaining intuitive and easy to learn.
Object Types - Vector graphics, bitmap graphics, bar codes, serial text, external input, drilling, and micro-machining and more!
Object Control - Sizing, rotation, ring-mode text, line width, hatch fill, kerning, line spacing, step and repeat, and far, far more...
Mark Field Control - High-speed motion control system that can be customized to fit the galvanometric and optical situation of any marker.
Parts Handler - Digital input and output that can be configured for interlock detection, start mark, aborts, process synchronization, conditional marking
ProLase Plus - ProLase Plus adds 4 external axis controls that can run stepper or servo motor systems. Mark areas larger than the laser field, even around a cylinder
ProLase Toolkit and ProLase Server - Access all the power of ProLase through either an extension DLL interface or through a COM Automation server.
ProLase laser marking software from
American Laserware
is Jimani's integration choice for our fiber laser marking systems.
Prolase 7 Fiber Laser Marking Software Tutorial
If you are using Internet Explorer 10 or older please use this link to view the video.