CO2 Laser Marker: The Langolier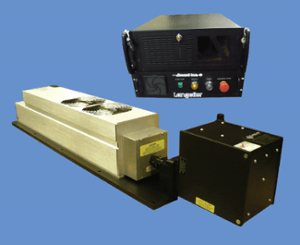 If you need to identify a product or create a permanent traceablity mark then the Langolier CO2 laser marker is the right solution. This compact unit is ideal for harsh environments and manufacturing facilities. The Langolier CO2 laser marker typically replaces high maintenance cost products like ink jet, labeling, and dot peen. The ongoing costs to operate and maintain the Langolier CO2 laser marker are very low since there are no consumables and the laser has a long service life.
The CO2 laser marking systems from Jimani are ideal for marking:
glass
wood
paint removal
plastics
leather
organic materials
Laser etching and laser engraving effects are strengths of the CO2 system.
Components of the Langolier CO2 Laser Marker include:
Universal CO2 laser source (20-50 watt) with integrated diode guide laser
Scanlab hurrySCAN High Speed Scanheads
Scanlab RTC-5 Interface and I/O Boards
Network ready Industrial PC
Beam Expander
Langolier Laser Controller
10,600 nm optics
The Langolier CO2 laser marker is compatible with the standard Jimani work stations as well as available for custom integration both into you production environment and into a custom enclosure.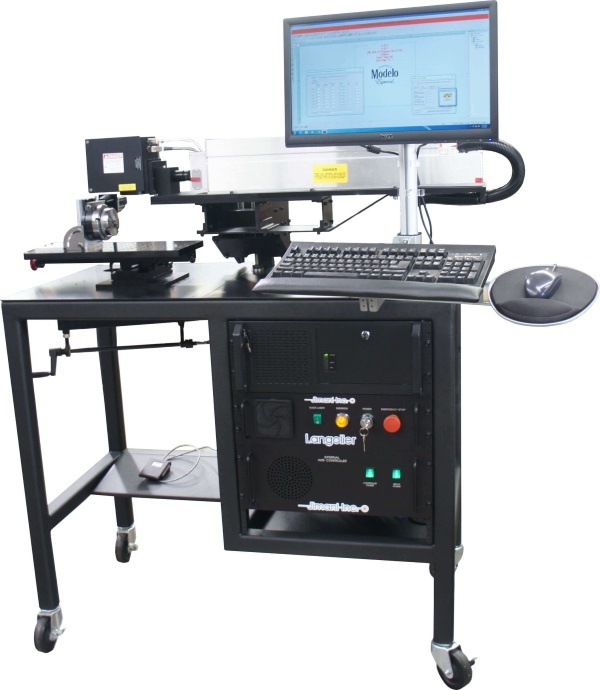 CO2 Laser Marker on our Blog