Entry level, low cost, easy to get running, low maintenance fiber laser marking system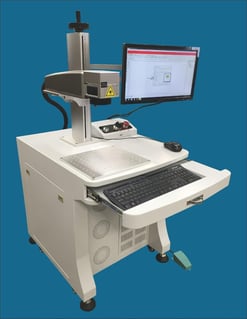 The system is FOB Oxnard, CA and is ready to mark parts as soon as it is taken out of the box. The Hybrid system includes the computer, RTC control board and Leopardmark software.
The Hybrid system has a one year warranty, but the laser, scanhead and RTC board all have a 2 year warranty. One day of training at Jimani is included at no charge.
The Jimani Hybrid System includes the following laser components:
Laser- JPT MOPA type laser. The standard laser is a JPT Model YDFLP in either a 30 or 60 watt configuration. Higher power models available upon request
Scanhead- Galvo Tech Scan Box 10 with standard XY2-100 interface
Focusing Lens- Opex 163 mm EFL or 254 mm EFL F-Theta lens. Other marking field size lenses available upon request
Control Board - RTC 4
Software- Leopardmark Laser Marking Software. Prolase Laser Marking Software available for an additional charge
Computer- Win 10 Pro 64 bit, 1 TB hard drive, 8 GB ram installed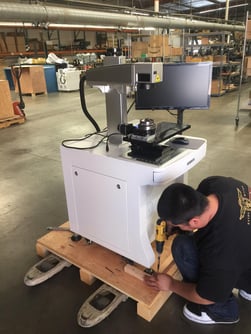 Standard Options Available:
The laser module, scanhead, lens and workstation are purchased from Focus Laser in Guangzhou, China and shipped to Jimani. Once those components arrive at Jimani, they are assembled and the computer, software and control electronics are added. The completed system is then tested, calibrated and given a 24 hour burn-in. The equipment is FOB Oxnard, CA and is shipped to its final destination completely assembled and tested.
Jim Earman of Jimani has personally visited and interacted with all of Jimani's Chinese suppliers including Focus laser, JPT and Galvo Tech and we are very confident in the quality of components in the Hybrid laser system.
Read our recent article describing the idea behind this system
And this article about the first two systems we installed.
See below for the enclosure for the Hybrid Fiber Laser Marking System: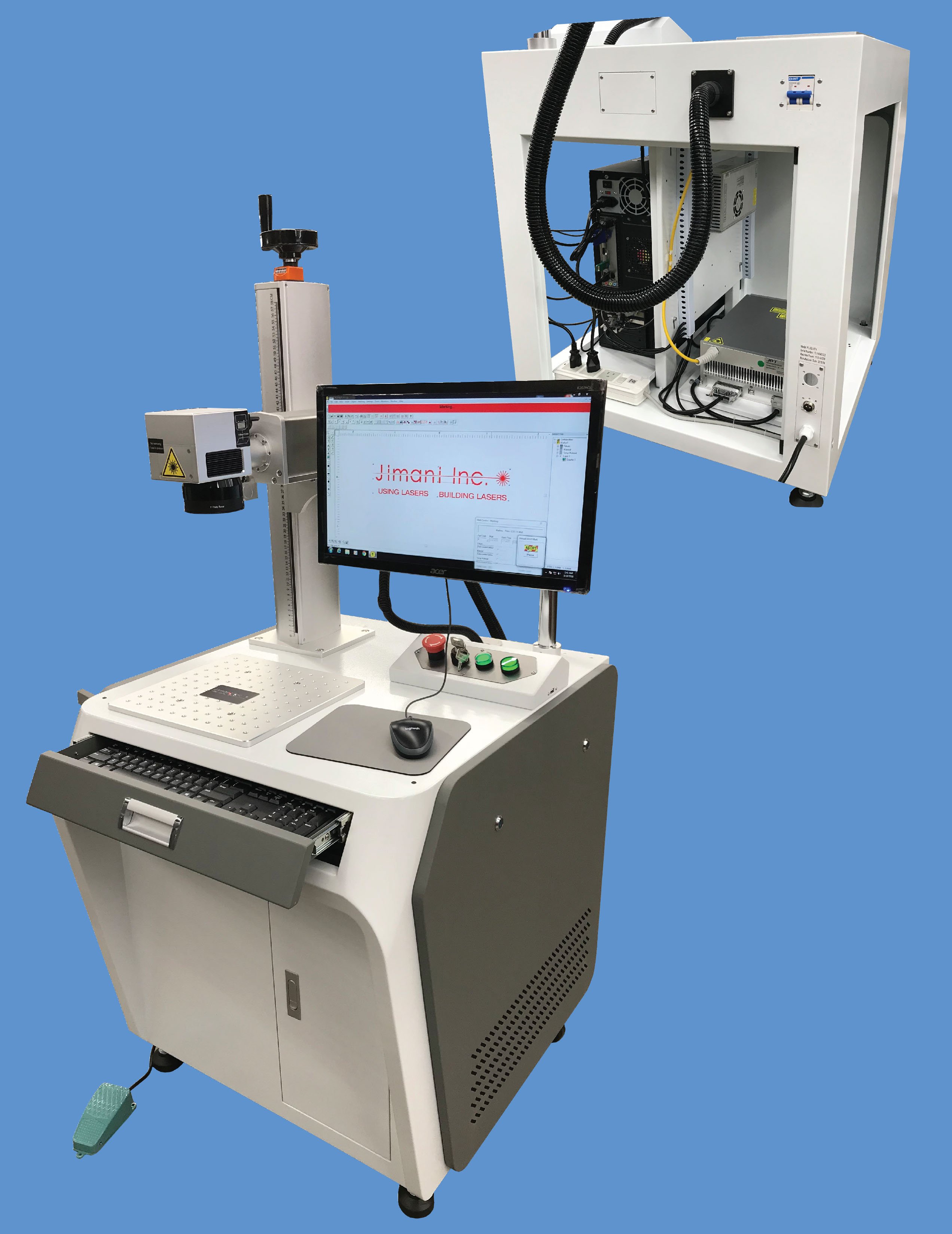 Check out this video showing a stainless steel bottle that was marked using the hybrid laser marker.
Thank you very much for the great customer service. Coming in Saturday just to accommodate us is unheard of this days.
Jose Magallanes
Shipping Warehouse Manager
DMCPOWER