There are many Asian based laser marking system integrators and all of them advertise similar products. Some of these integrators sell and ship what they advertise and some of them don't. But all of them advertise marking systems with similar features and capabilities. Some perform as advertised and some don't.
Prices on Asian marking systems are a race to the bottom and integrators that sell them want their systems to appear to be more full featured and less pricy that systems offered by their competitors. Some of these systems make for good "starter" systems although they can be problematic to operate and there is little, if any, after sales support.
Jimani does not participate in this "bottom feeder" system business. Our Hybrid marking systems always cost more because of higher end components and software, thorough system and application testing and ongoing after sale support.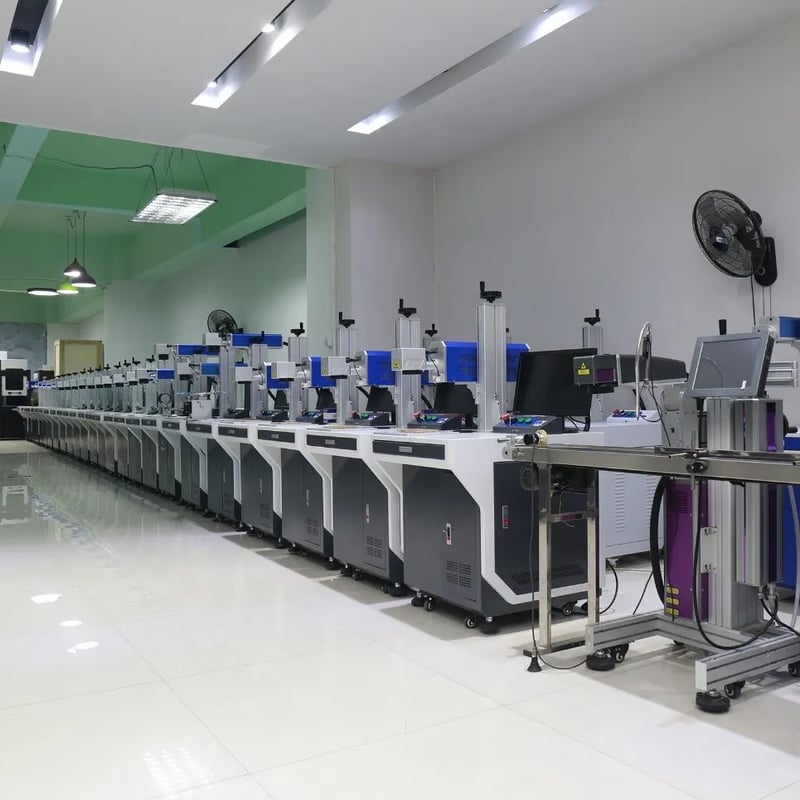 Focus Laser Facility in Guangzhou, China
If the lowest priced offering is going to win a sale then that system will come from China. Jimani's Chinese partner is Focus Laser in Guangzhou, China. I have known and worked with Ryan Wang, the founder of Focus Laser, for many years and I can vouch for his honesty and integrity. If Jimani's product offerings are beyond a potential buyers budget then I have no problem referring that person directly to Ryan. Other than providing an introduction between Focus Laser and a potential buyer, Jimani does not get involved in the transaction nor receive any financial reward. Our hope is that when that buyer upgrades from a "Starter" system to a "Production" system, Jimani will have an opportunity to be in line for that business.

Ryan Wang of Focus Laser can be contacted at: 18620992018@163.com